Rising Son Expeditions Customer Reviews
Ratings & Reviews Summary -
5.0012 reviews
We enjoyed the trip as well as seeing dolphins, alligators, and hogs. Kids enjoyed although fishing was a bit slow due to the storm front. Still, it was a fun experience!
no more
Captain Trey was very good with kids! He taught everyone how to cast correctly, how to keep their lines and poles ready, and he helped them catch many catfish, skip jack, and even a stingray! He was very patient and really did his best to provide a great experience. We highly recommend him!
no more
We highly recommend Captain Trey! He made our trip really memorable although it was short, we were able to make the most out of it. We enjoyed spending the day in his boat fishing!
no more
Highly recommend Capt Trey to anyone looking for an experienced local fisherman to get you on some fish. We had the best fishing trip, which was a pleasant and truly unforgettable experience for the whole family! Thanks, Captain!
no more
Captain Trey was a good guide. I can see that he really worked hard to provide us with a fun and exciting fishing trip. My son and I enjoyed spending a day with him. Highly recommended!
no more
We all had a great time fishing with "Cap'n Trey"!!! Boys got a little tired and hot but Trey found us some shade to keep on fishing in for a while. Think the boys loved riding on the boat and seeing some dolphins more than reeling in the cats. All in all was a great day on the water. Thank you for a good time!
Read More
Captain worked really hard to bring us to where the fish are my kids and I really enjoyed the trip. Thank you, Captain!
no more
FIVE STARS!!!!!!!! Captain Trey understood that we all wanted to fish but should focus on my two grandsons and he did just that! He's great with kids. He was on top all the time and he maintained his boat well. I highly recommend him!
no more
We will definitely book another trip with Captain Trey. He was very professional, easy to get along with and he was really knowledgeable about the area. This guy sure knows what he is doing.
no more
KF
Kyra Fisher
December 29, 2021
We had an AMAZING experience with Trey! Trey grew up in the area so he definitely knows where to go. He told stories and kept us entertained throughout the whole trip! We ended up landing a couple of nice fish and had fun doing it! He has an obvious passion for fishing and was just as happy as we were to catch fish. I can not recommend him enough(:
Read More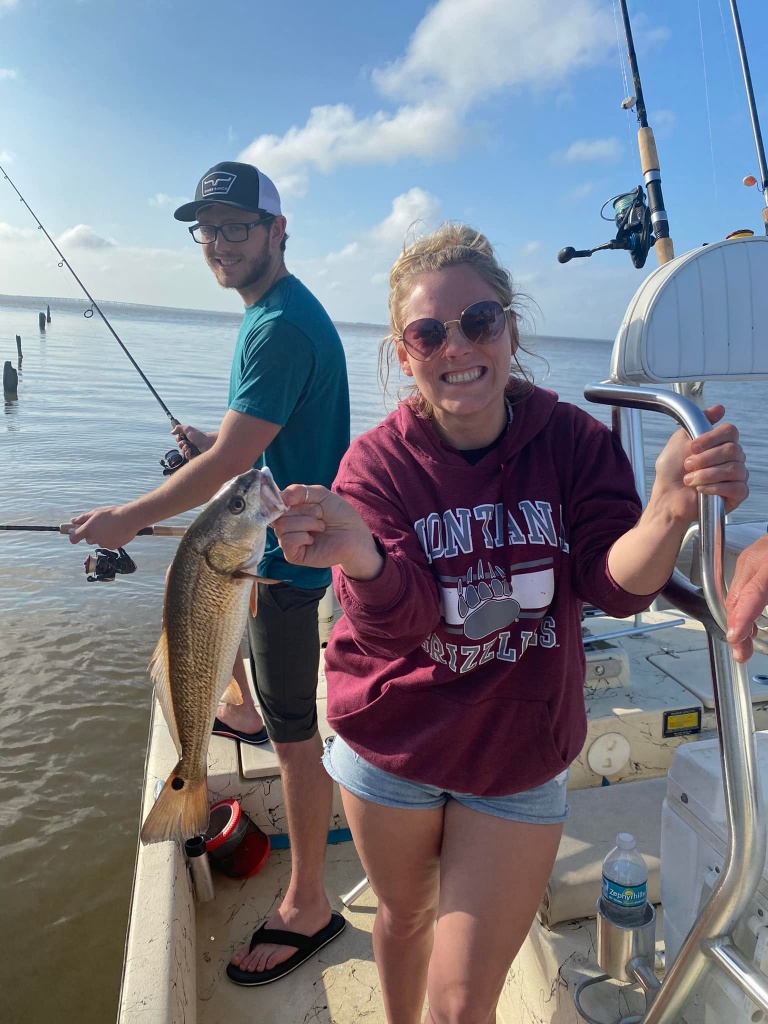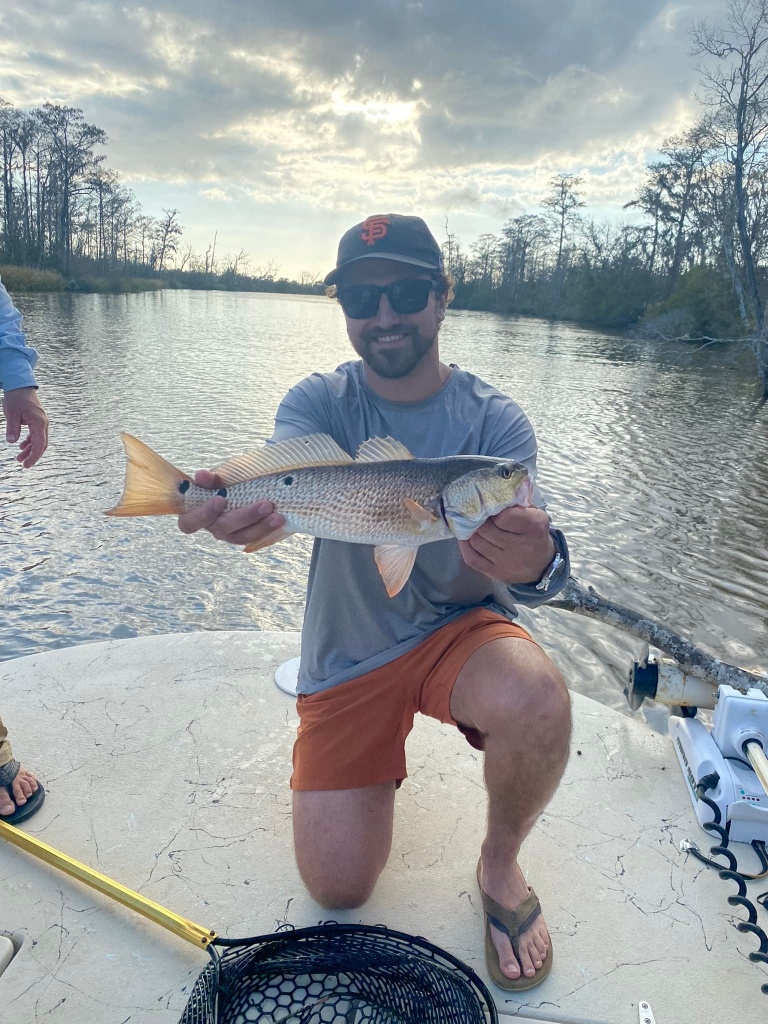 FANTASTIC experience! We all loved the trip! We were so grateful for his understanding! Age ranges were 22-26 and the four of them talked for hours about Captain Trey and their afternoon! We are happy to bring home many fish.. I Highly recommend it! It says a lot when someone can entertain four 20-somethings without drinking alcohol for an entire afternoon! :) Thank you for taking such great care of us! Best experience of our entire trip to Florida!
Captain Trey was an exceptional guide. He made sure the children learned and experience something amazing! We caught 23 fish in 2 hours. We will definitely book again.
no more
Fish the Rising Son
Rising Son Expeditions Customer Reviews are provided by our guests. We focus on providing our Choctawhatchee Bay Fishing Charter guests the very best experience. Our Fishing reviews are from trips in Gulf of Mexico, Choctawhatchee Bay.